Quick Facts
Price: R 709 700
Engine: 2.0-litre bi-turbodiesel
Power/Torque: 132kW / 420 Nm
Transmission: 8-speed automatic
Fuel economy: 9.0 L/100 km (I managed 7.8L )
Can you believe that Volkswagen Amarok is 10 years old? Volkswagen has made over 35 000 sales since then and I spent a week with the special edition Volkswagen Amarok Dark Label and it has been a bliss.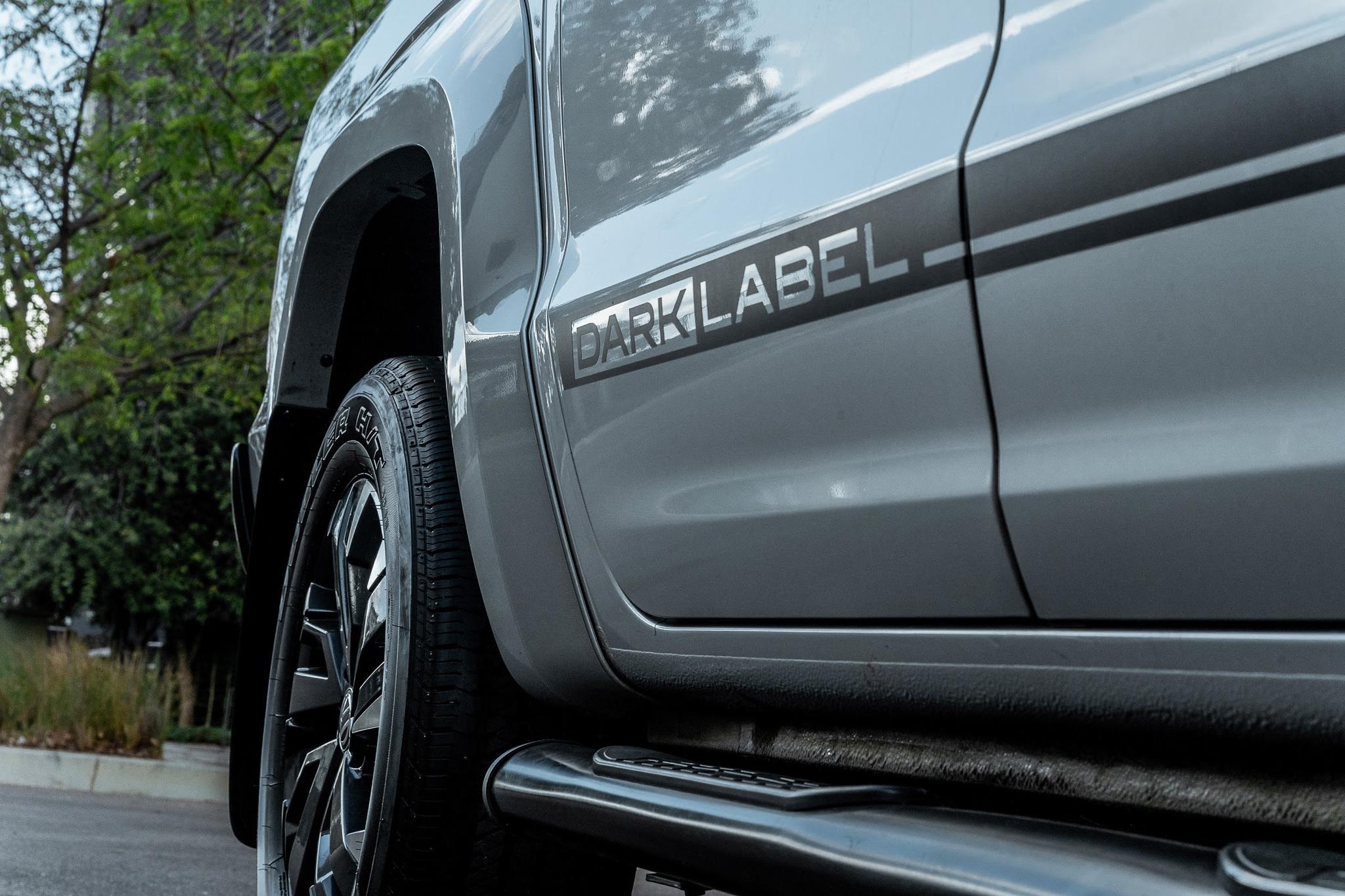 Exterior
As the name suggests, The Volkswagen Amarok Dark label includes a host of features that sets itself apart from the standard Amarok, a locally-sourced MAXE matte black styling bar with 'Amarok' lettering, Dark Label side decals, the new 18-inch alloy wheels, smoked taillights as well as matte-black mirrors and black sidestep.
The Amarok also features bi-xenon headlights with LED daytime running lights, front and rear park distance control with a reverse camera.
The Bakkie from Volkswagen is first and foremost an Amarok, the presence cannot be ignored and I think this special edition Dark Label looks particularly good. My test model was dressed in the Reflex Silver paint which made every dark part of the Dark label really stand out.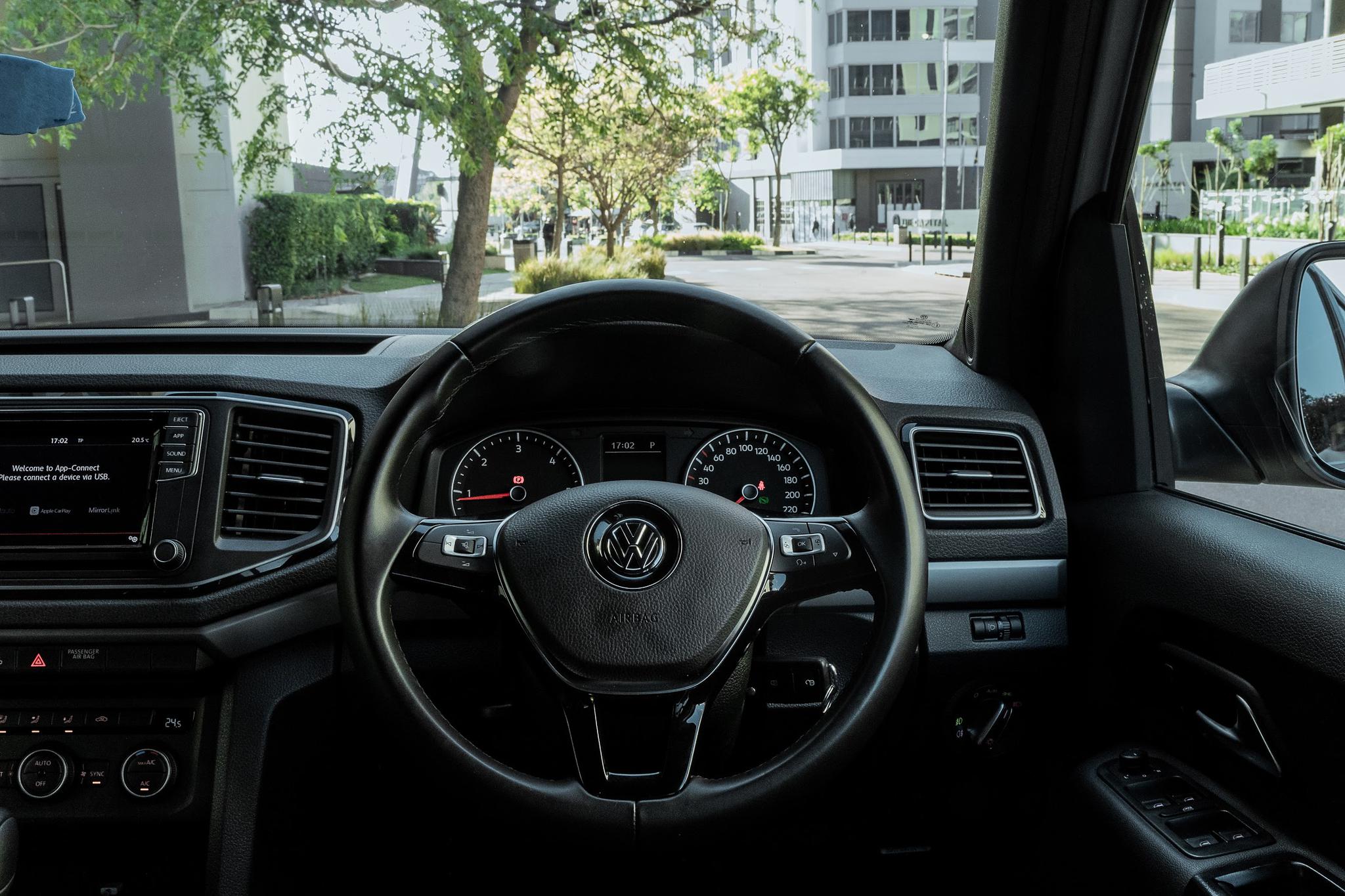 Interior
The interior of the Dark Label feels like a Volkswagen, nothing out of place or hard to reach. You get a multi-functional steering wheel, two 12V sockets as well as one USB port. However, I did feel that the Amarok Dark Label needs more USB ports.
There is also a 6.33-inch touchscreen with built-in Android Auto, Apple CarPlay as well as Mirror Link. The system responds well however the only gripe I had with it was that it is quite small for such a car.
Two cup holders in the front and rear are available however the rear cupholders in the rear are not as stable since they are mounted on the floor.
Two-step seat heating which is an option was also a really nice add on, it works in a matter of minutes.
Leather trim with black headlining is available in the Amarok Dark Label while the floor mats are stitched with 'Dark Label' lettering.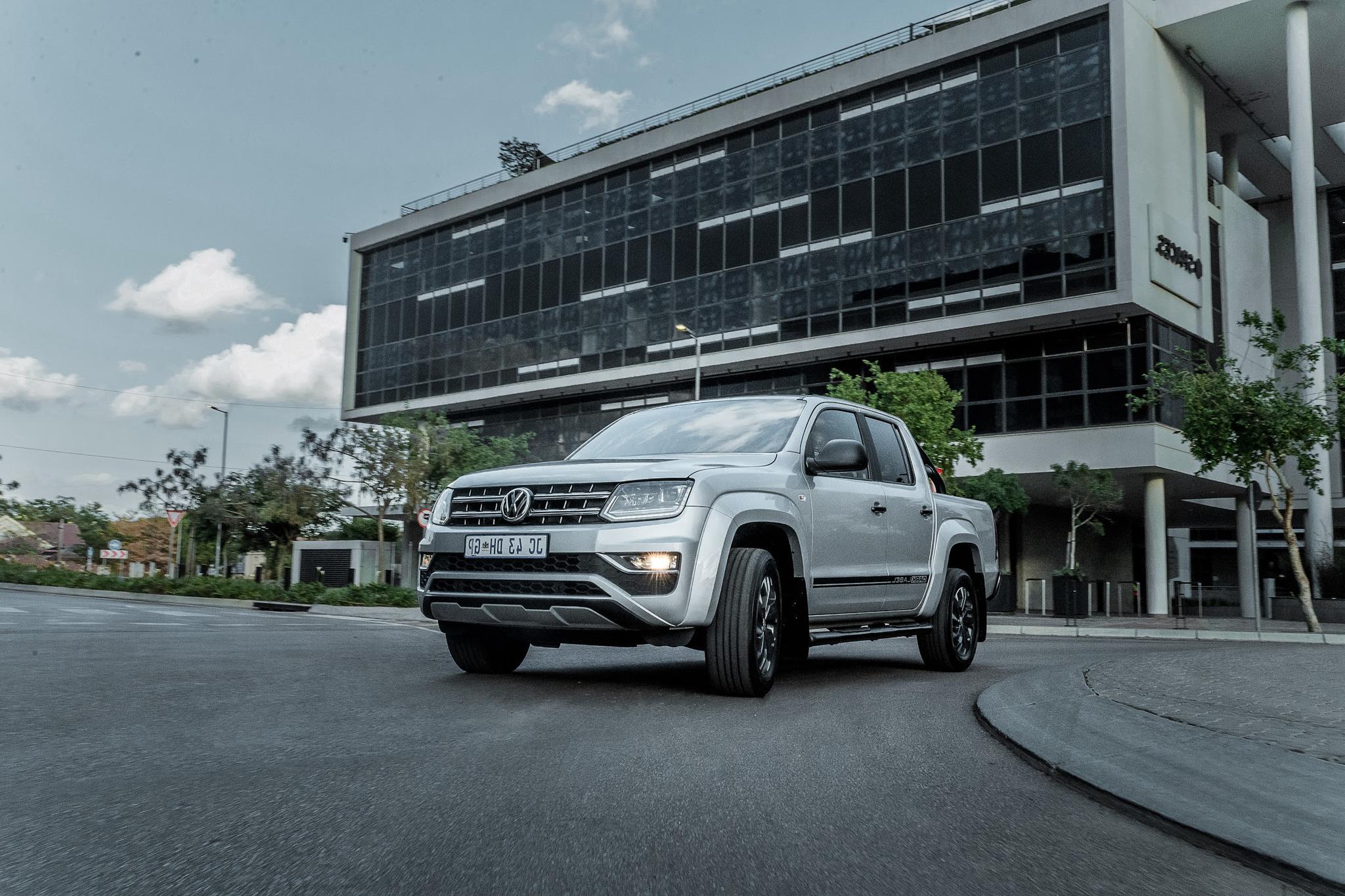 How does it drive?
Powered by a 2.0L bi-turbo engine producing 132kW and 420nm of torque mated to an 8-speed DSG transmission and the 4Motion system offers permanent 4WD system, the Amarok Dark Label does not feel underpowered. The power delivery is exciting, feels very nimble and does not want to back down while feeling planted to the ground.
The seating position is comfortable and you can easily see everything in your peripheral, I did not hear any road or wind noise while driving on the highway however you do feel some bumps when going over certain terrains.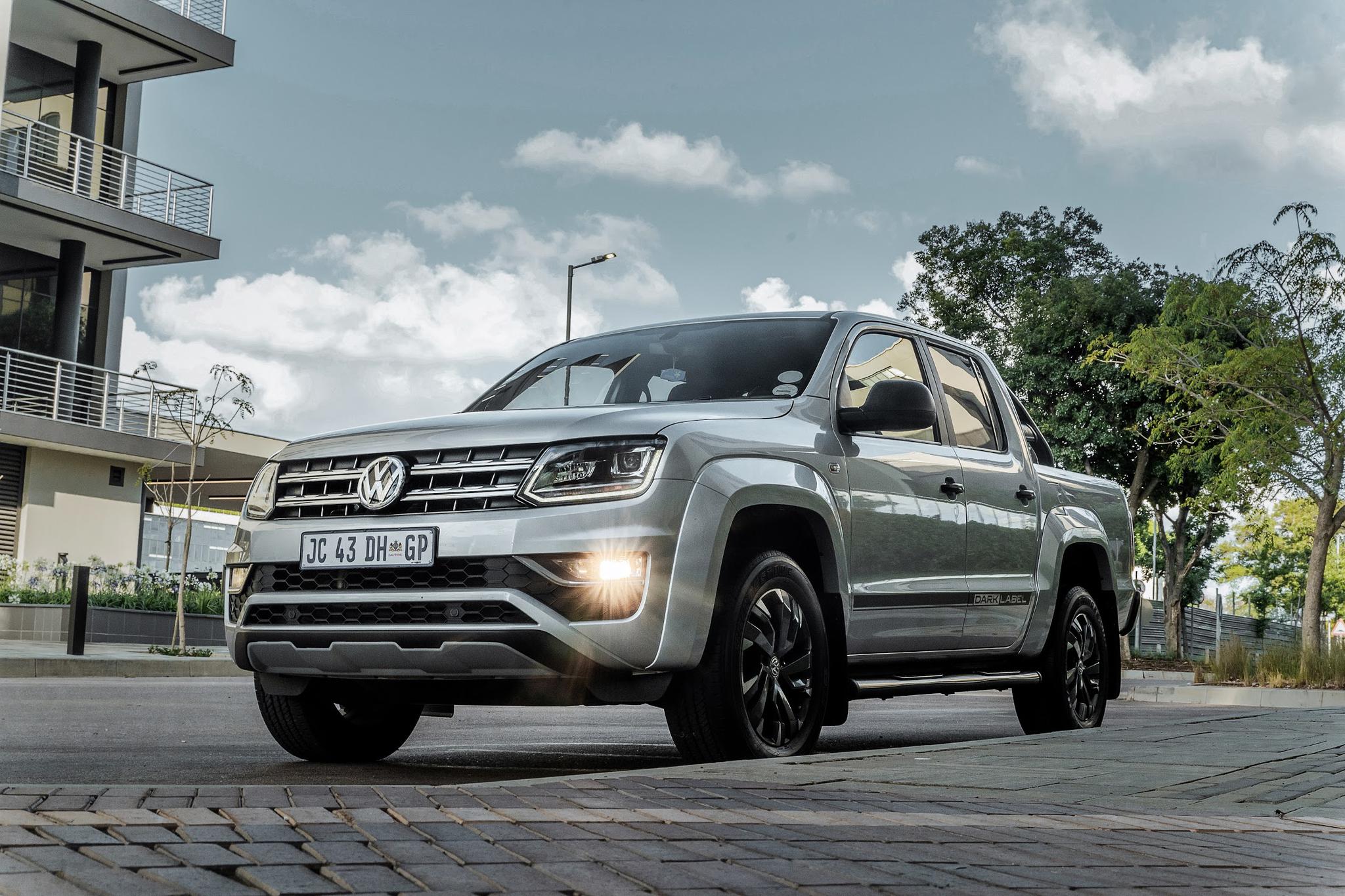 Volkswagen claimed a fuel consumption of 9.0l/100km but I averaged 7.8l/100km during my time with the humble beast. I could not get myself to take the Dark Label off-road, not that it is not capable, but I think it is more of a lifestyle pick up in my opinion.
Verdict
The Volkswagen Amarok is a tried and tested product loved by many South Africans, the Special edition Dark Label is a beautiful lifestyle pick up which delivers power greatly and offers off-roading capabilities. I would recommend any Amarok to anyone, however I do think that should you be in a market for a lifestyle pick up, you should look around or try and wait till the new Volkswagen Amarok is revealed in 2022 (rumoured).
Price
VW Amarok Dark Label 2.0 BiTDI : From R695 800
VW Amarok Dark Label 2.0 BiTDI (TESTED) : R709 700
https://www.kumbim.com/