Quick Facts
Price: R246 900
Engine: 1.4-litre-petrol
Power: 63kW
In September 2020, Volkswagen announced the latest special edition to their Polo Vivo range and it would be called the Mswenko and according to the Sales and Marketing Director for Volkswagen Group South Africa (VWSA) Mike Glendinning, The Polo Vivo Mswenko would be a fashion-inspired derivative which would feature unique styling details and serves to appeal to customers that are dynamic and young at heart.
Fast forward to December 2020 and I was welcoming the Polo Vivo Mswenko into my garage for a month, and I have been happy with the offering.
Below are three reasons why the Polo Vivo Mswenko deserves to be in your garage or carport.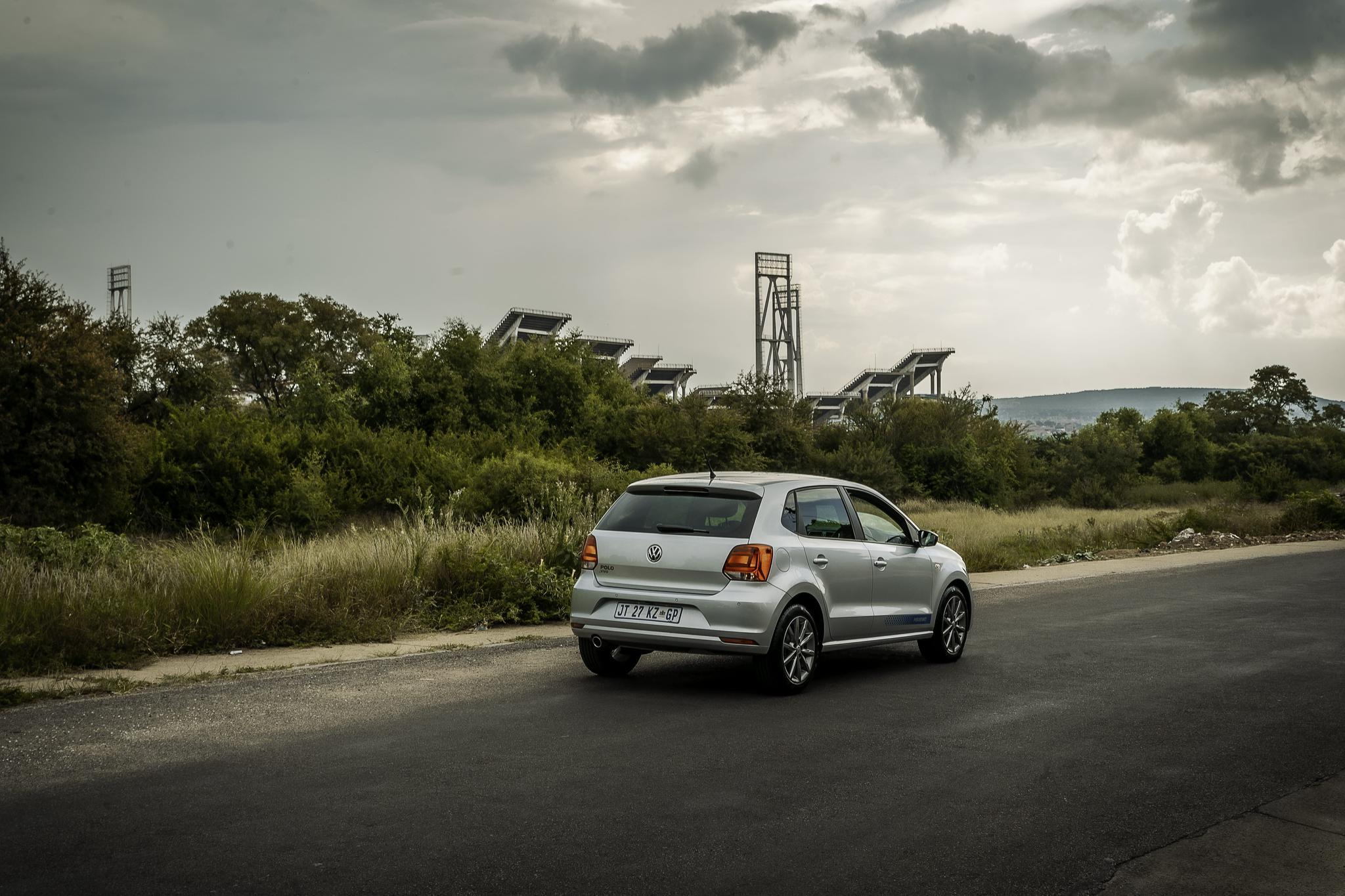 Stylish Looks
Besides the Polo Vivo and Mswenko decals, you would not call it a Polo Vivo, the Vivo Mswenko looks like the previous generation Polo TSI so much that a few people I met on the road asked why I had those decals on it, with a few having to visit the Volkswagen website to clarify my claims that I had not added the decals myself. The 16inch portago alloys in anthracite also give the car a nice ride height and an overall beautiful look. At the rear, a chrome-tipped exhaust pipe, reverse camera and rear PDC (park distance control) sensors.
The black-painted roof , privacy glass and mirror covers in two colour variants round off the exterior looks.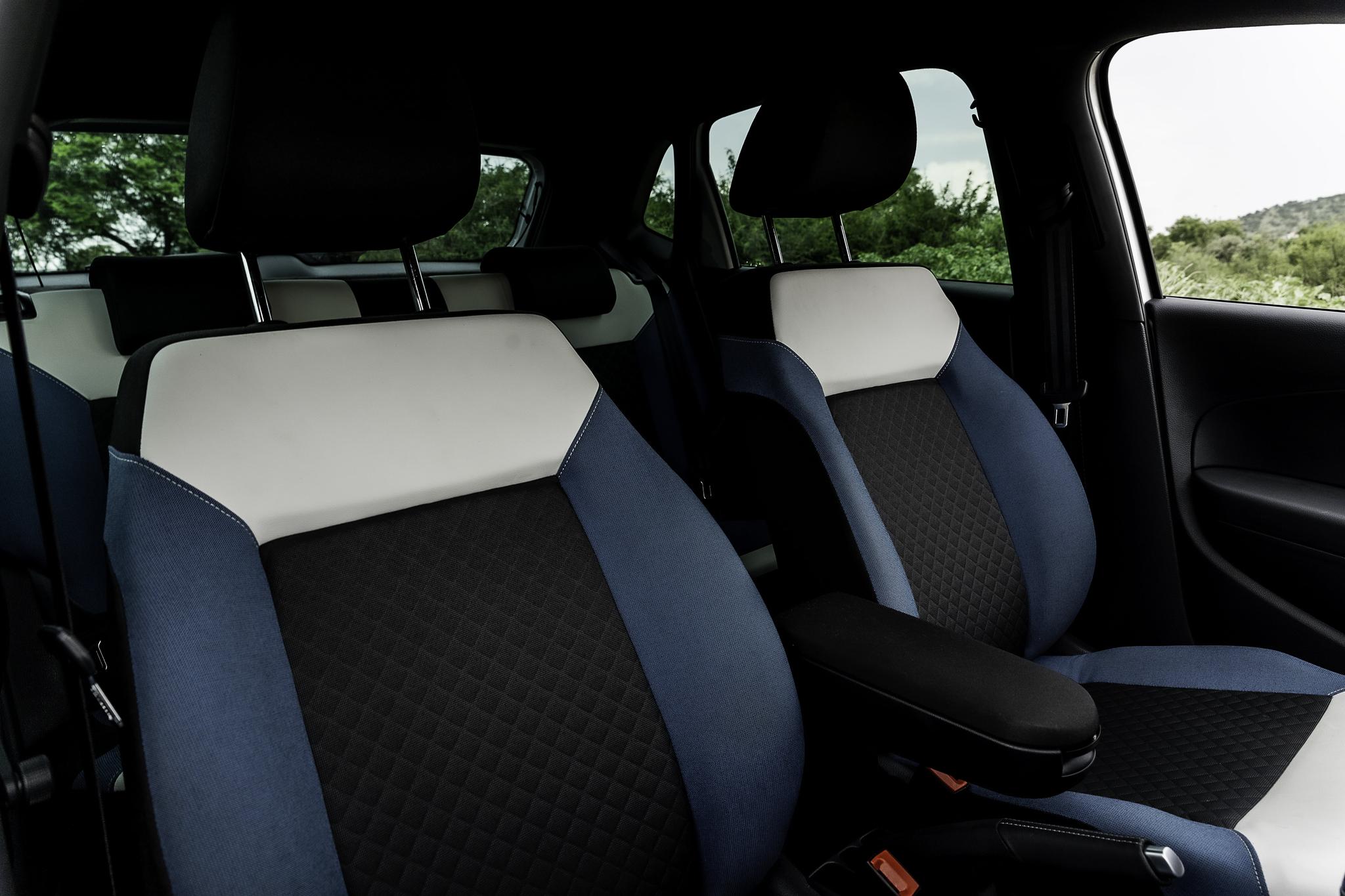 Inside, the stylish looks have also been continued, a leather-covered multi-functional steering wheel, as well as leather, covered gear lever and knob while the ocean blue seats are the standout feature inside. The Polo Vivo Mswenko also receives App Connect (Apple Carplay, Android Auto and Mirrorlink) while the six speakers pack a pretty decent punch.
Overall, it is a very stylish car which stands out miles apart from the rest of the Polo Vivo range.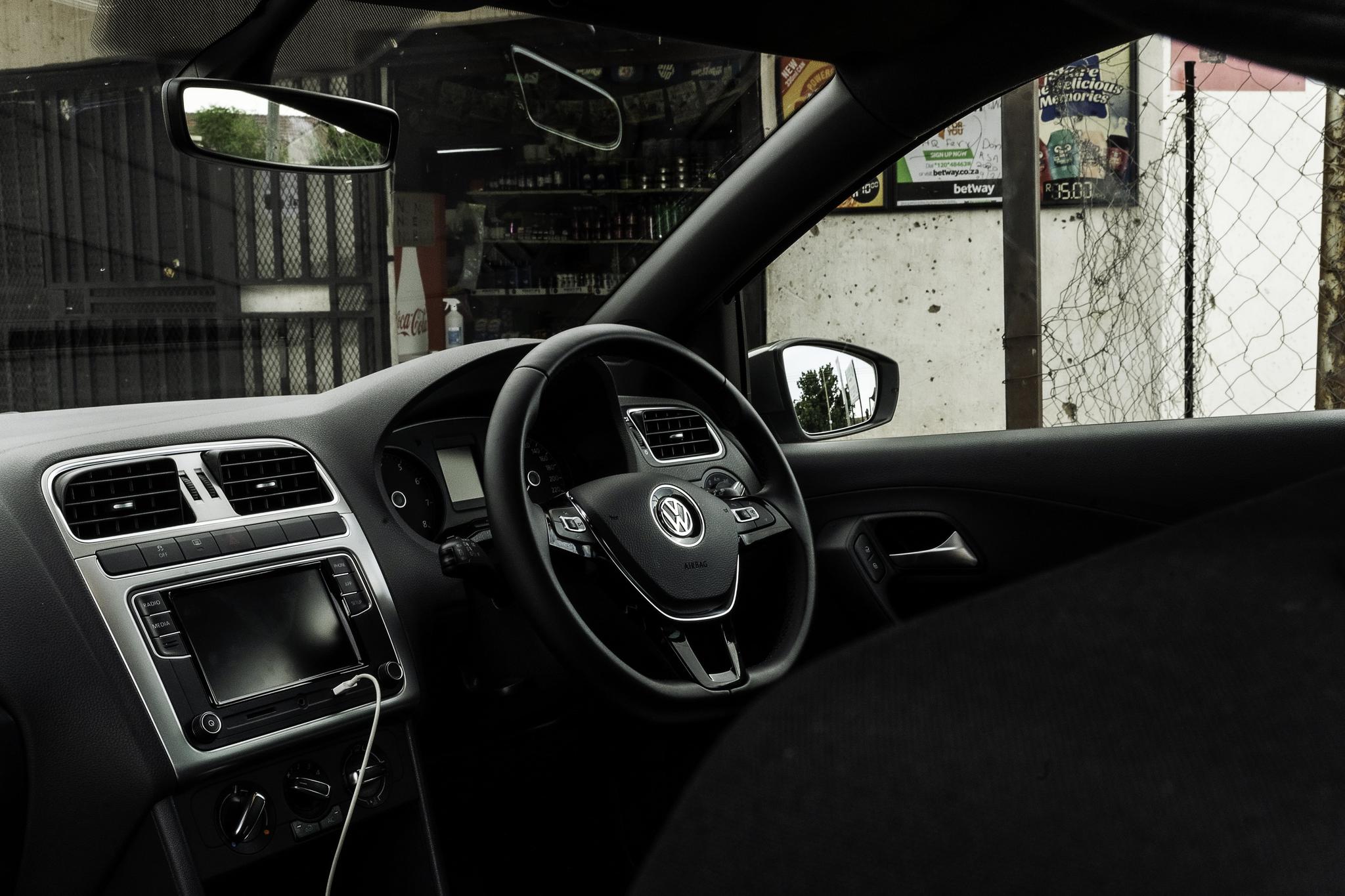 Engine and Efficiency
At the heart of the Polo Vivo Mswenko is a 1.4 naturally aspirated engine which produces 63kw,  although this is not the most powerful nor the fastest engine under the sun, it sure punches above its weight. It does not feel sluggish at all, in fact, this might just be the best budget car engine I have experienced. It is sleek in the city and feels planted on the highway.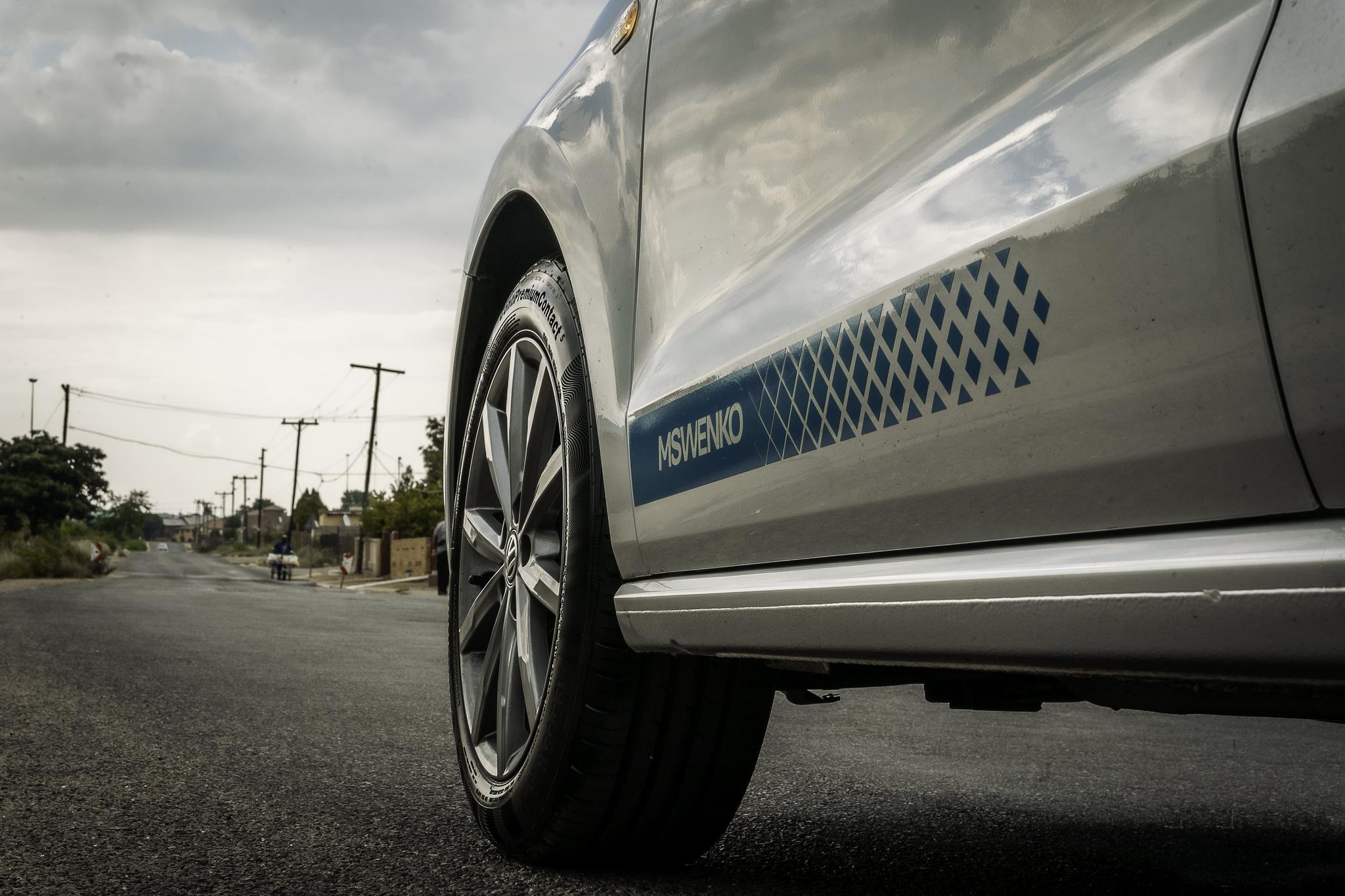 The addition of a 5-speed manual transmission also makes it engaging and enjoyable. In my humble opinion, I do not think that an automatic transmission would've worked and I am glad that Volkswagen were not tempted to have it in automatic.
It's very frugal too, I managed a 1000km trip on a single tank. This was mostly helped by the cruise control system with the overall fuel consumption being 6.1l/100km.
Comfort
I mentioned the ocean blue seats, I have to say, they are very comfortable and offer some side padding for the driver and passenger, lumbar support isn't available but then again this is a budget car and I'd be asking for a lot. The boot space is beyond the word decent, a trip of a 1000km with 3 adults and luggage was no hassle at all.
Verdict
My month with the Polo Vivo Mswenko was a bliss, it is a great product and greatly priced too (in my opinion). The addition of things like PDC, a reverse camera, Apple CarPlay and Android Auto, the contrasting mirrors, a black roof and ocean blue seats makes this a great product to look at first and foremost. While the 1.4 frugal engine saves you trips to the petrol stations and essentially money.
Considering Volkswagens reliability, ease of access to dealerships and service, the safety of the car, economy and looks. I would easily recommend the Polo Vivo Mswenko, it's a great product. The only little worry is the white sections of the seats, they require special attention and it might also be worrisome during rain and muddy seasons. The second thing would be a shortage of USB ports or a 12V socket to ensure that everyone charges sufficiently on long journeys. There is one USB port up front which makes it difficult for other passengers.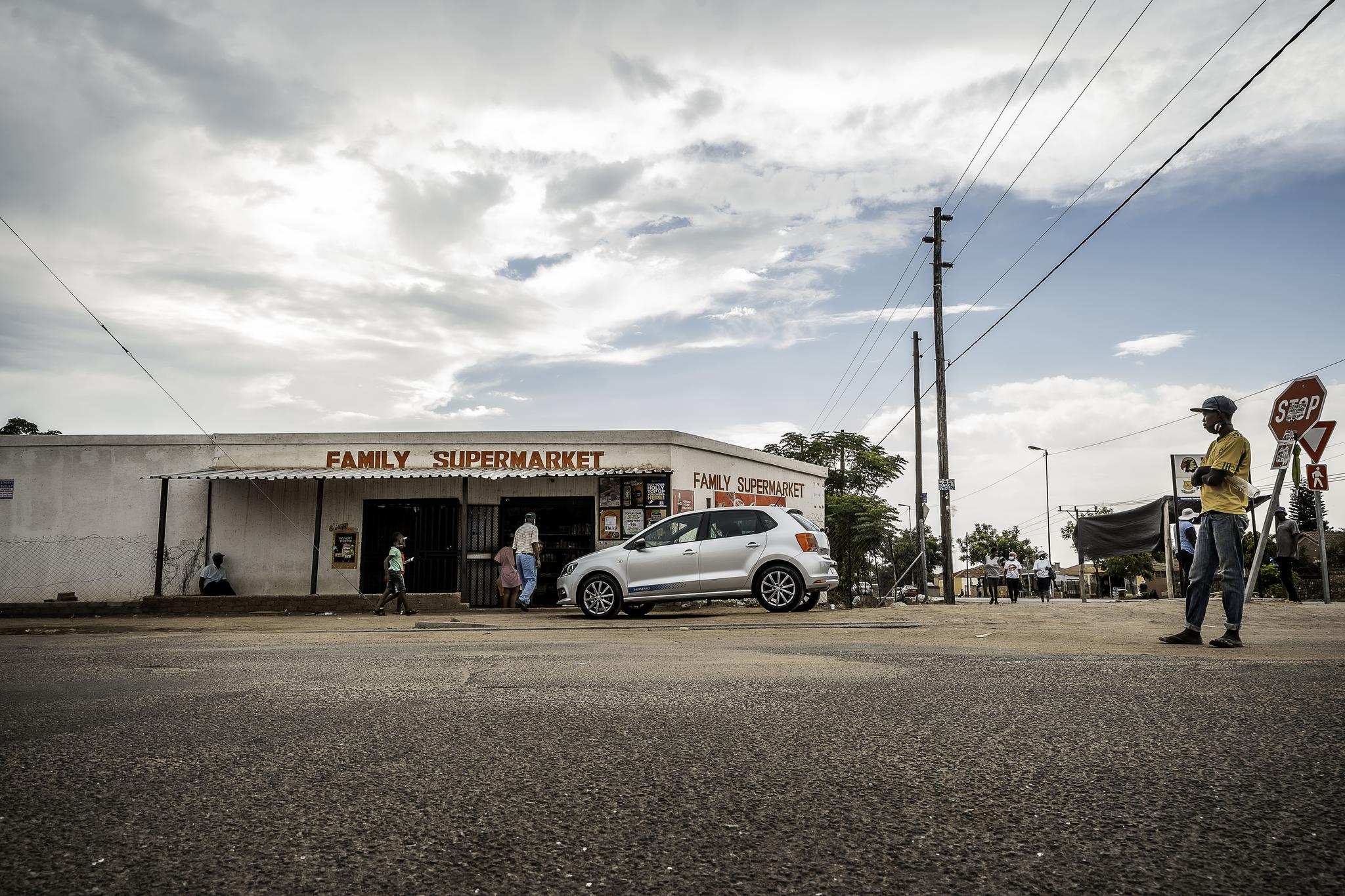 Pricing
The Polo Vivo Mswenko 1.4 63kW Comfortline R246 900
The Polo Vivo Mswenko comes standard with a 3 year/120 000km warranty and a 6-year anti-corrosion warranty. A Volkswagen Maintenance Plan as well as a Volkswagen Service Plan are available as options. Service interval is 15 000km.
Published on 19th January 2021
https://www.kumbim.com/