We tackle Mpumalanga and Limpopo in the new MINI Countryman models.
MINI South Africa launched their new Countryman and Countryman S models in recently and I was invited on behalf of my friends at Khulekani on Wheels, the new Countryman models look good and drive even better.
MINI Countryman Quick Facts
Price: From R599,624.00 – R631,004.00
Engine: 3-cylinder petrol engine and 4-cylinder petrol engine
Power: 100kW and 141kw S
0-100: 9.7 s and 7.5s for the S
Transmission: 7-speed Steptronic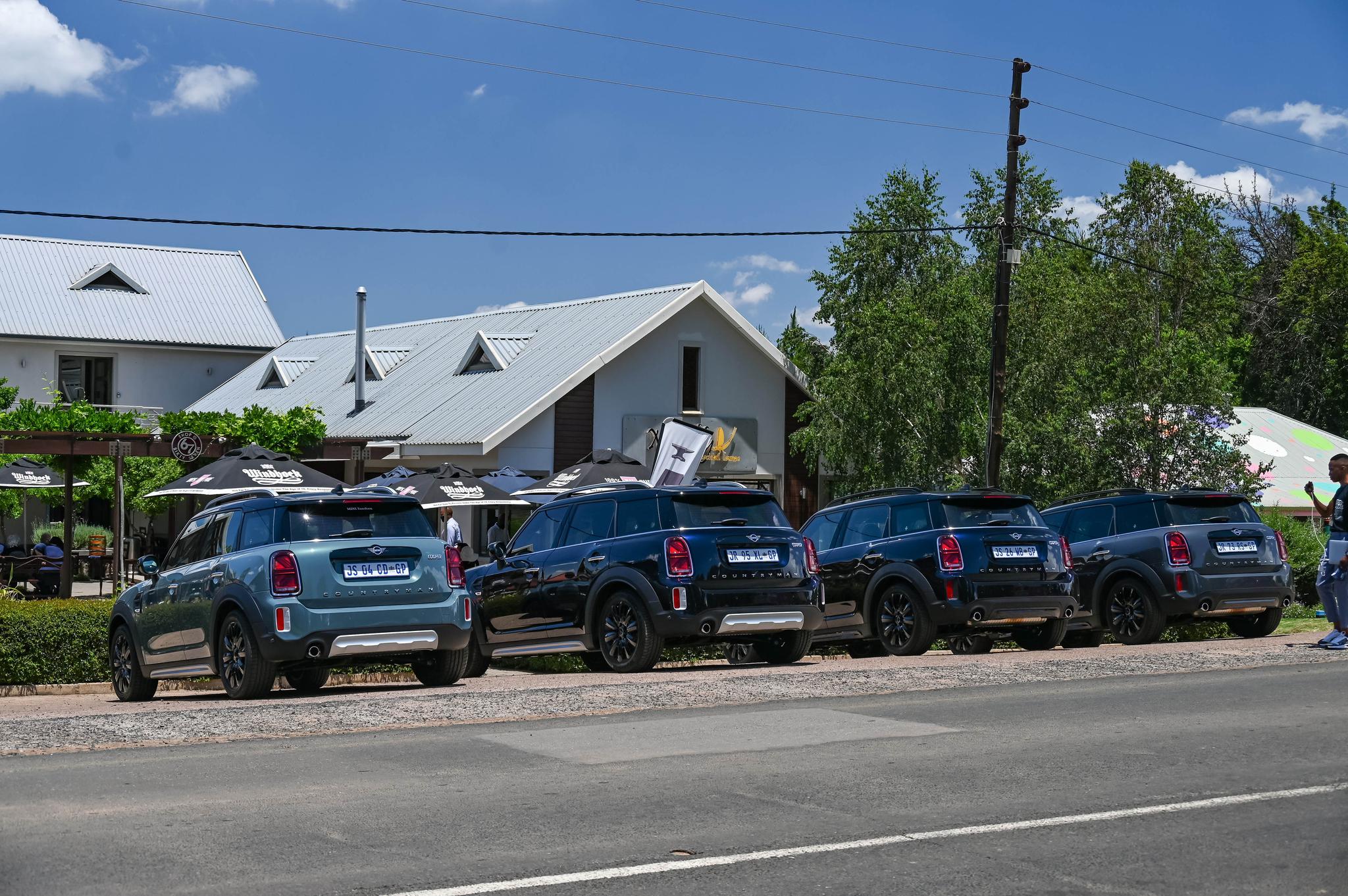 How do they drive?
The new MINI Countryman models offer pleasant drives, with the Countryman S being the cream of the crop because of the 41 extra kilowatts, however, this is not to say that the Countryman is a slouch, in fact, it is the financially wise pick of the bunch.
Day 1 of the launch and I jumped into the Countryman S, and because of the dual exhaust pipes and the S badges on the rear and side of the car, you will instantly tell that it is a sport variant of the Countryman. The Countryman S drove like a dream on the highway and overtaking was no issue, the subtle crackle and pop was also fun and kept leaving me with a smile.
I also did feel that paddle-shift should come standard in the Countryman S for added driver engagement.
Fuel consumption was also not on our side, 200KM into our trip and at our lunch stop in Dullstroom at a lovely place called MayFly Restaurant, I decided to check our consumption and we were averaging 9.1l/100km, which was far from the claimed 6.7l/100kms however this was because of my spirited driving and I could not blame the manufacturer.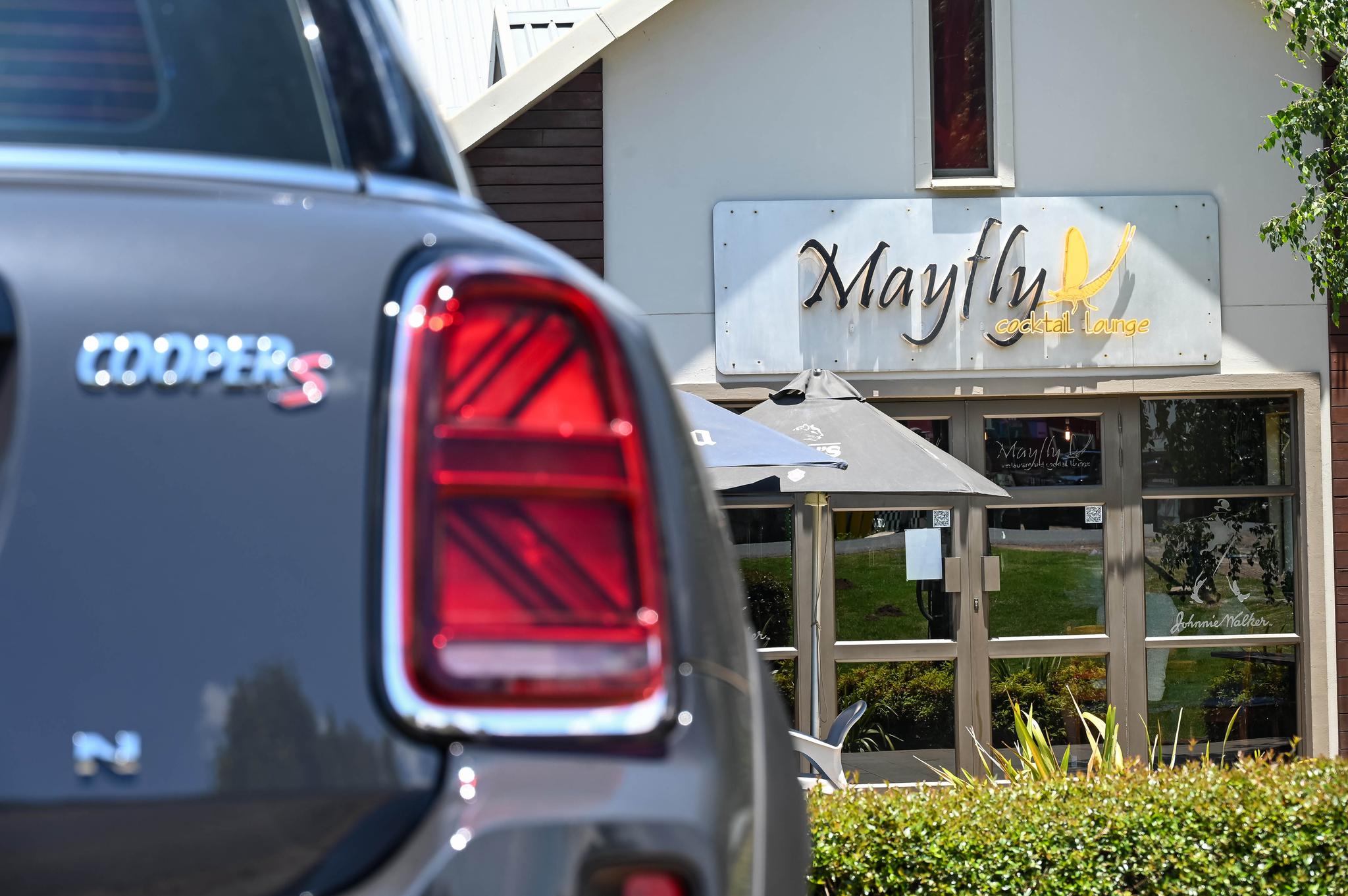 The Countryman S kept performing after our lunch and surprisingly, no one had asked the infamous "are we there yet?". I guess this was simply because of how spacious and comfortable Countryman is. The MINI Countryman has rear reclining seat and loads of space for both front and rear passengers.
The Countryman tackled Mountain passes blissfully, bumpy roads with no issues and it made light work of the 10KM gravel we encountered as we entered Makalali Private Game Lodge in Hoedspruit which would be our home for the night.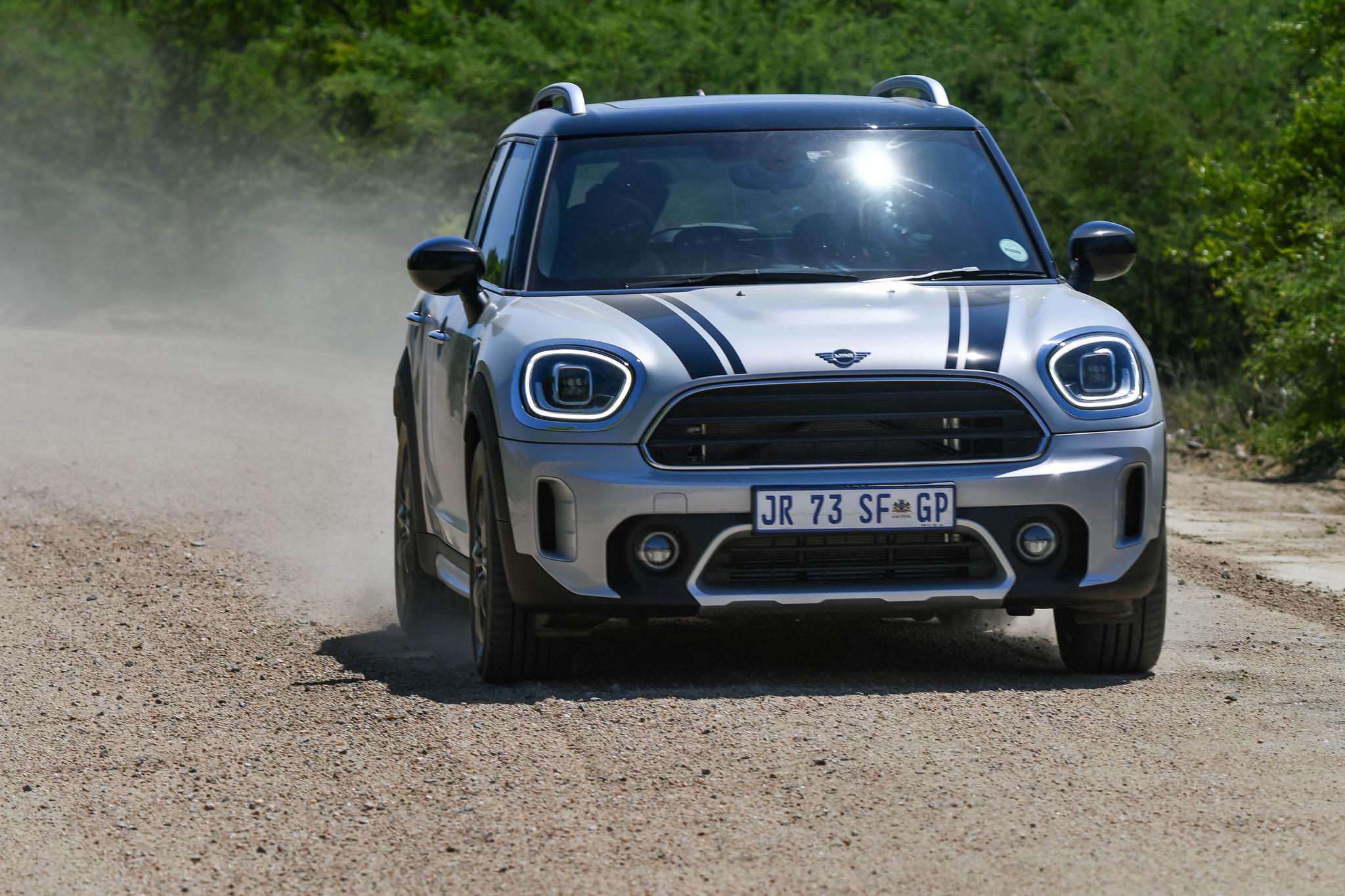 Day 2 and we jumped into the Countryman, the sensible and fuel-friendly version Countryman. This is powered by a 3-cylinder petrol engine and produces 100kW, I was more impressed with this model on day 2 as I had previously experienced the Countryman S. I was very impressed with the way it put its power down, it was like it did not want to be outshined by its Sportier sibling which was fascinating because we were tackling the same terrains as the previous day with ease while overtaking did not feel like a mission.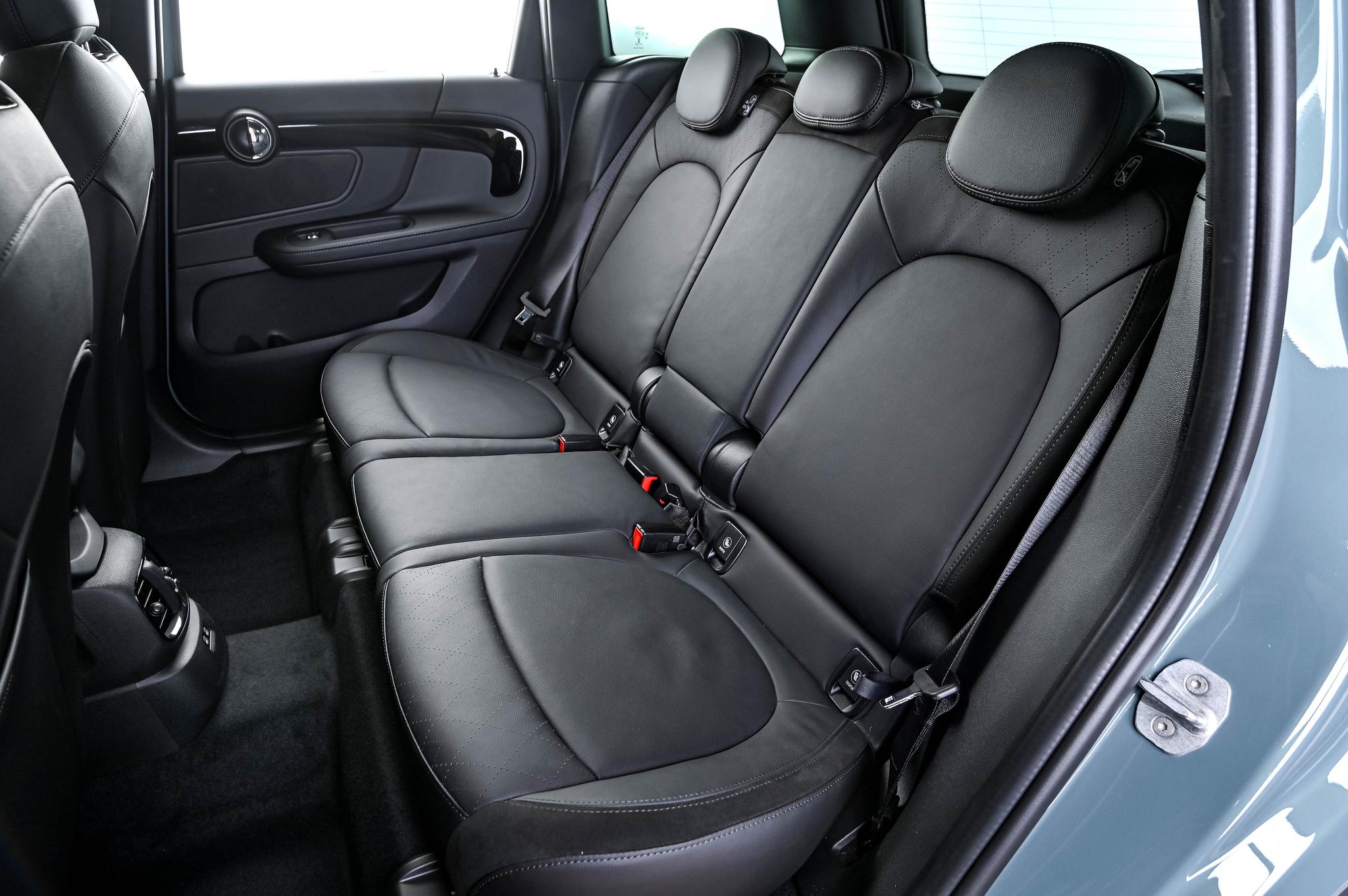 Space and comfortability were still the same as in the Countryman S so nobody was complaining, the only downside was the fact that it did not come with a Harman Kardon Sound System like its Sportier Sibling while the leather Seats were a combination of cloth and leather, however, this did not take away the comfort.
Fuel consumption was close to matching the claimed figures of 6.3l/100km as we were averaging just 7.0l/100km after 450Kms.
Overall, the MINI Countryman models are fun and comfortable models to drive, it is ergonomically friendly and the road trip proved just that. I would highly recommend it to anyone looking into a buying a bigger MINI as it would accommodate both adults and children on long trips.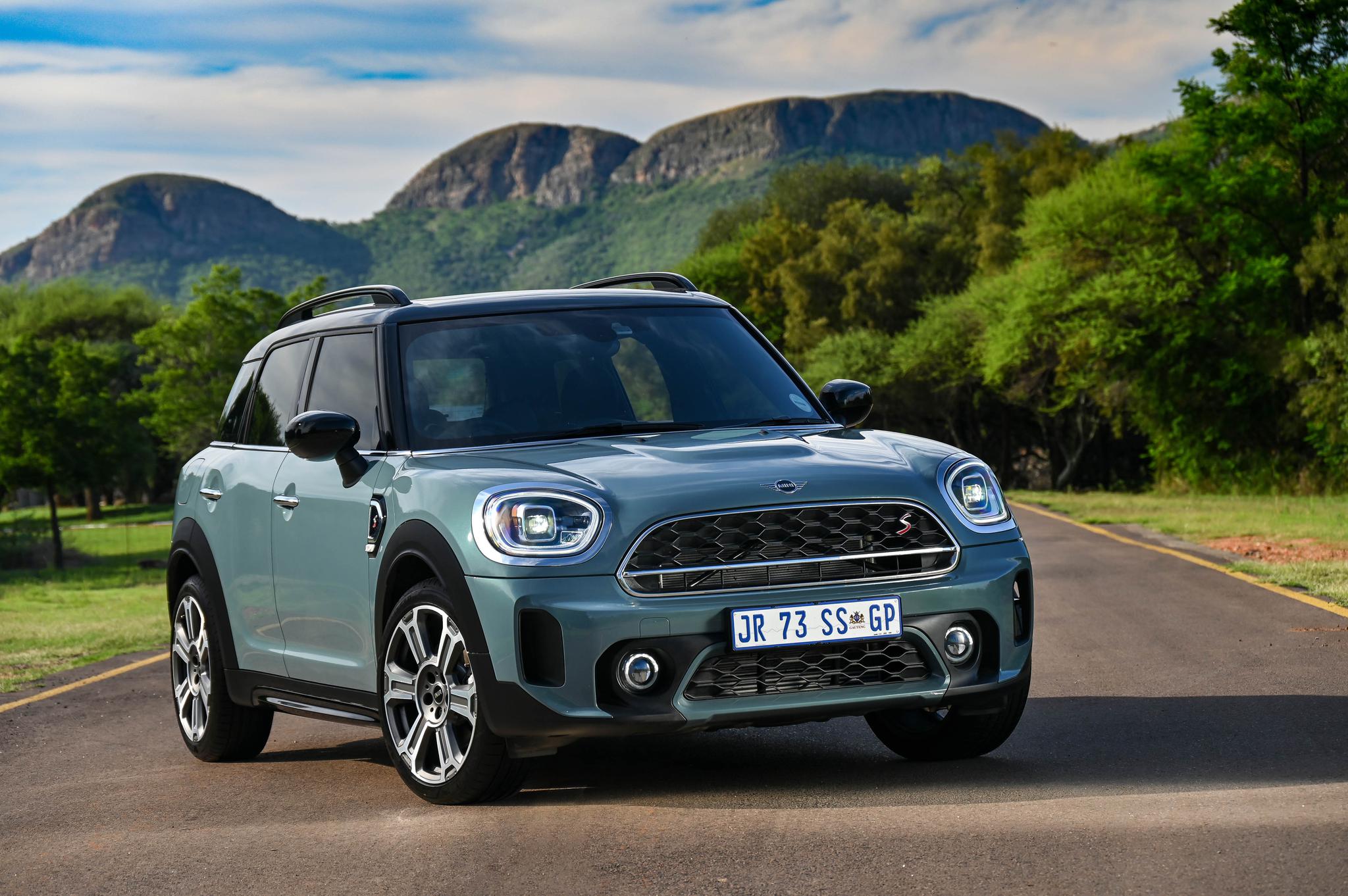 Overview of the new MINI Countryman
• Distinctive front design with newly designed radiator grille.
• LED headlamps and LED fog lights now as standard.
• LED rear lights in Union Jack design.
• New body finishes, new option Piano Black Exterior.
• New light-alloy wheels.
• latest generation of engines
• Standard 7-speed Steptronic with double clutch. Paddle shifts are optional for the MINI Cooper S Countryman.
• New digital cockpit display with a 5-inch colour screen as standard.
• Newly designed central instrument in Piano Black High Gloss design available as an optional extra.
• Sports leather steering wheel as standard in all model variants.
• New range of leather trims and interior surfaces.
• MINI Connected with new functions.
• Extended range of Original MINI Accessories.
Pricing
MINI Cooper Countryman R599,624.00
MINI Cooper S Countryman R631,004.00
https://www.kumbim.com/